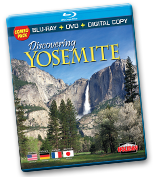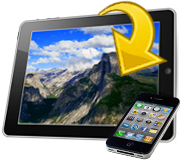 The best way to watch is in full high definition Blu-ray!
Our incredible image quality on the Blu-ray Combo Pack lets you experience the scenery like never before. It's the next best thing to being there! This special edition is our best value and includes the main program and its bonus features in both Blu-ray disc and DVD plus a complete Digital Copy of the main program.
Download a Mobile Digital Copy
With our digital downloads, you can take a digital copy of this film with you anywhere! The download can be viewed on all your digital devices, including your home computer, tablet, smartphone, iPad, iPod, iPhone, Android and more!